Success
Stories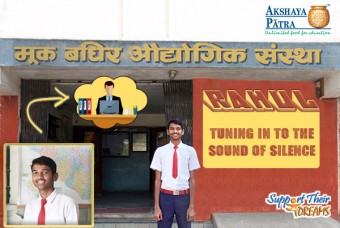 Rahul – Finding a sense of belonging in a world of silence
What makes us human, besides our biology? There would be numerous answers to this question, all of them right in their own way – the fact that we can empathise with others.
NEWS &
EVENTS
20

Feb

The League of American Communications Professionals (LACP), in their Annual Report Competition, the 2012/13 Vision Awards, have awarded The Akshaya Patra Foundation with the Gold Award for excellence within its industry in the development of the

1

Jan

Akshaya Patra's bike rally to spread awareness about the need to eliminate classroom hunger, 'Outride Hunger 2016' was held amidst much fanfare on 7 February, 2016 in Bengaluru. The convoy of over 300 bikers then made their way through Malleswaram
22

Nov

"The rankings, done for the first time by the Ministry, give a fair idea about the areas that a state needs to improve upon. We are sharing these rankings with all states and will refine the next rankings"- Amarjit Singh, Additional Secretary, HRD
18

Dec

Corporation Bank has donated a meal delivery van to The Akshaya Patra Foundation in Bangalore recently. S R Bansal, Chairman and Managing Director of the bank flagged off the vehicle while Madhu Pandit Dasa, Chairman, The Akshaya Patra Foundation; S M
News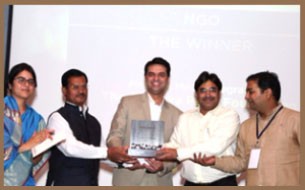 Akshaya Patra Vadodara wins at the True Impact Awards
Akshaya Patra Vadodara participated in the True Impact Awards and secured the coveted title in the NGO category. This event was organised by the District CSR Cell of the Vadodara Corporate Office on 19 February, 2016.
FUNDRAISE
WITH US
A fundraising campaign is an initiative to gather voluntary contributions by involving your friends
Blog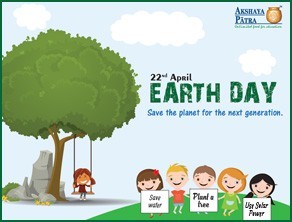 We've launched our Hope Stories website
We are excited to announce the launch of our new website www.hopestories.in! Immerse yourself in sto
Contribute to Akshaya Patra and save tax too! Every donation above Rs.500 is eligible for 100% tax exemption under section 35 AC of the Indian Income Tax Act.
[ ...++ ]
By working with Akshaya Patra, you strengthen us in reaching more children every day. Your CSR activity would ensure nourishment to each child we reach and keep them in school. You could help us in developing sustainable models and augment our scalability.
[ ...++ ]
Employees are the backbone of an organisation. Read what Akshaya Patra employees have to say about their association with the Foundation.
[ ...++ ]
MEALS SERVED SO FAR
2.7 Billions and
counting
Sona Mohapatra


Sona Mohapatra is a celebrated singer and performer, who has performed at Akshaya Patra's "Chords of Giving" concert held on January 13, 2017

Shankar Mahadevan


Akshaya Patra is immensely proud to be associated with Shankar Mahadevan, India's iconic singer and composer, who achieved worldwide fame with his album 'Breathless'. He has composed and sung a number specially dedicated to Akshaya Patra.

Sanjeev Kapoor


Sanjeev Kapoor partners with Akshaya Patra regularly, to help spread the Vision and Mission of the Foundation

A R Rahman


Mr Rahman graciously offered his composition – "Naan Yen Piranthen" – as background score for an inspirational short film made by Akshaya Patra, titled The Possibilities

T. V. Mohandas Pai


Mr Mohandas Pai has been serving as a trustee of The Akshaya Patra Foundation since its early days. He is also a donor, apart from being a strategic visionary of the Foundation.

Vivek Oberoi


The Foundation hosted Vivek Oberoi at one of its kitchens. He was very impressed and appreciated the working methodology adopted by the Foundation while coordinating with the Government, bringing together resources, raising funds and executing its school lunch programme.
Testimonial
I am happy that Lucknow kitchen will provide tasty, nutritive and hot food; it will enable children concentrate on their studies… I congratulate you. We are going to start such programmes in other places in the state too.

Akhilesh Yadav

Honourable Chief Minister Uttar Pradesh

Visiting the kitchens was a very eye-opening experience. I loved seeing the smiling kids and was amazed at how much of an impact a meal can make in helping kids pursue their dreams.

Barbara Kinney

Award-Winning Photojournalist and White House Photographer to President Bill Clinton

The Akshaya Patra Foundation provides strength to students and guides them successfully. I am confident that the students served by Akshaya Patra will be responsible citizens of India who serve the nation well.

Padma Devender Reddy

Deputy Speaker, Telangana State Assembly

There is no better expenditure of money and it's really important for these kids to stay in school and learn. I love this programme, this is one of the finest commitments ever made in the 10 year history of Clinton Global Initiative.

Bill Clinton

Former US President

I was very happy looking at the cleanliness maintained in the Akshaya Patra kitchen. Everyone has to take part in this service towards the society. I wish to extend my helping hand in any way possible towards The Akshaya Patra Foundation. And I pray to god that Akshaya Patra continues its work in the future and reach out to many more in the servi

Mahabala Marla

Mayor, Mangalore City Corporation (MCC)
Akshaya Patra on twitter
WE NEED YOUR HELP
Your support goes a long way in shaping a child's future.
With your care and support we can eliminate classroom hunger