Donate For A Special Occasion
Donate food for education and make your occasion more auspicious!
Do you wish to donate to Akshaya Patra to mark a special occasion? Is it your birthday or that of your loved one? Is it your wedding day or a festival? Are you celebrating and want to share your joy with the Akshaya Patra beneficiaries – the children? Donate Now!
You could also have your loved ones donate to Akshaya Patra on the occasion of your birthday or marriage!! Ask them to donate online and for any queries please write to us at infodesk@akshayapatra.org or call 1 800 425 8622.
We are thankful for your kind gesture!
About Us
The Akshaya Patra Foundation is a not-for-profit organisation headquartered in Bengaluru, India. The organisation strives to fight issues like hunger and malnutrition in India. We have grown from our humble beginnings in the year 2000, serving just 1,500 children across 5 schools. Currently, Akshaya Patra's school lunch programme feeds over 1.7 million children from 14,173 schools across 12 states in India.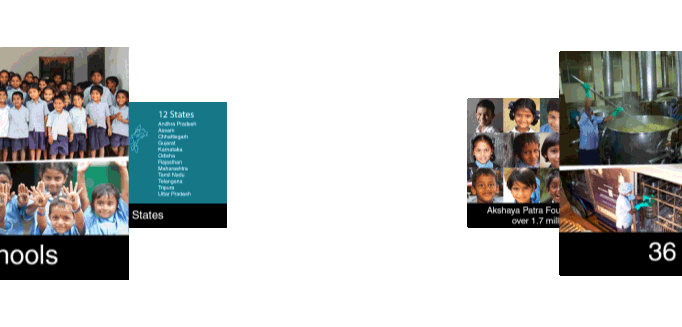 Hope Stories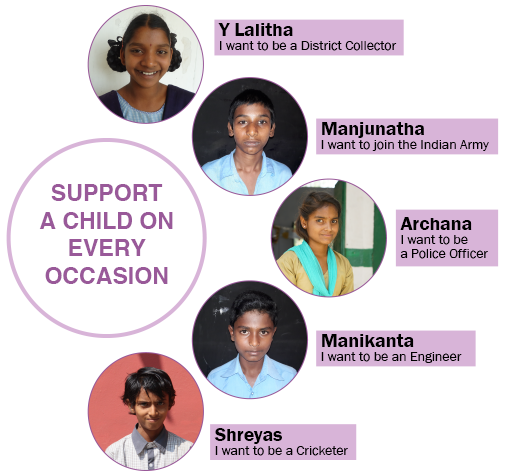 Testimonials
As a donor, I am always concerned about the integrity of the organization involved and with Akshaya Patra, I can be rest assured that my contributions are in safe hands.

- Ravi
The best thing about this foundation is the fact that millions of children are motivated to go to school.

- Mr & Mrs Nambiar